Are you passionate about wildlife, filmmaking and the fascinating behaviors of our planet's most incredible creatures? If so, we have an exceptional opportunity for you!
We, Ateles Films, a production company dedicated to wildlife filmmaking, is excited to offer a summer internship as a Footage Logger. This 15-day position will allow you to immerse yourself in the captivating world of wildlife filmmaking alongside our experienced team of professionals.
About Us:
At Ateles Films, we believe in the power of visual storytelling to raise awareness and inspire change. Through our breathtaking films, we aim to showcase the beauty, diversity, and conservation needs of wildlife around the globe. Join us in our mission to make a positive impact on the world.
Internship Overview:
As a Footage Logger, you will have a vital role in our filmmaking process. You will be responsible for reviewing and cataloging the footage captured during our wildlife expeditions. By working closely with us, you will ensure that each clip is accurately labeled, organized, and ready for post-production. This position requires computer proficiency, a sharp eye for detail, a deep appreciation for wildlife behavior, and excellent organizational skills.
What You'll Do:
Watch and analyze wildlife footage, identifying captivating moments and behaviors.
Log and categorize footage using specific criteria.
Provide detailed annotations and descriptions for each clip.
Contribute your creative ideas and insights during team discussions.
Internship Benefits:
Gain hands-on experience in the thrilling world of wildlife filmmaking.
Develop your observational and analytical skills
Immerse yourself in breathtaking natural environments and witness wildlife in the highest definitions.
Compensation: free accommodation and meals throughout the internship.
Based in The Hague, city of peace and justice. 20 minutes from the beach
Receive a letter of recommendation based on your performance.
Access to RED Camera equipment and Software.
Requirements:
A genuine passion for wildlife and conservation.
Basic knowledge of wildlife behavior, habitats and species.
Strong attention to detail and organizational skills.
Excellent communication and teamwork abilities.
Proficiency in video editing software is a plus. (Adobe Premiere and Resolve)
Have good verbal & written English communication skills.
Travel to and from The Netherlands at your own expense.
Ability to start in July 2023.
Application Process:
To apply for this exciting opportunity, please send the following documents to info@ateles.org:
A detailed cv/resume highlighting your relevant experiences and skills.
A cover letter explaining your interest in wildlife filmmaking and why you are the ideal candidate for this internship.
Any relevant portfolio, including previous video projects or photography (optional).
The application deadline is June, 15th. Shortlisted candidates will be contacted for an interview.
Join us on this thrilling adventure!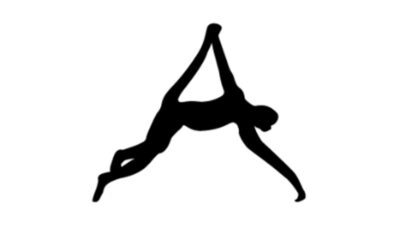 For more details or questions fill in our contact form here!!