---
Broadcast dates:

Return of the Spider Monkeys




Tune in to NATIONAL GEOGRAPHIC Channels:
Nat Geo Wild Europe, 07 May 2017, 18:00 |   Nat Geo Wild Africa, 7 May 2017, 18:00  |  Nat Geo Wild Brazil: 13 May 2017, 20:30  |  Nat Geo Channel India: 15 May 2017, 21:00  |  Nat Geo South East Asia: 15 May 2017, 20:40 (HK Time)  |  Nat Geo Middle East North Africa: 15 May 2017, 20:40  |  Nat Geo Wild Australia: 17 May 2017, 19:30  |
Nat Geo Wild Latin America: 28 May 2017, 19:00   |  Nat Geo Wild France: 3 June 2017, 19:45   |   Nat Geo Wild Italy: 6 June 2017, 21:00   |   Nat Geo Wild Germany: 14 July 2017, 19:25   |   Nat Geo Wild United Kingdom: 26 October 2017, 20:00
---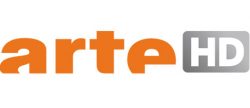 L'école des singes: Retour dans la jungle du Guatémala
ARTE, France, 14 & 15 & 27 December 2016
Die Schule der Affen: Überleben im Dschungel Guatemalas
ARTE, Germany, 14 & 15 & 27 December 2016
---
Years of Production
2010-2016
Delivery Format
4K
Narrated by
Hayley Atwell (For National Geographic)
Susanne Grawe (For Arte German – ZDF)
---
Festival Nominations/Awards
Best Nature Film: International Green Culture Festival "Green Fest" 2016 (Serbia)
Best Documentary: Kolkata International Wildlife & Environment Film Festival 2016 (India)
Best Nature and Natural Science: IFF Ekotopfilm – Envirofilm 2017 (Slovakia)
Best Cinematography (1st), Best Documentary (2nd) , Best Wildlife & Nature tourism (3rd): Finisterra VI Arrabida Film Art & Tourism Festival (Portugal)
Best Newcomer Award: International Wildlife Film Festival – Green Screen Naturfilmfestival 2017 (Germany)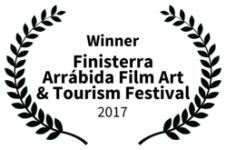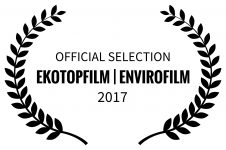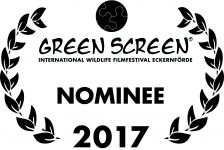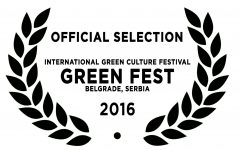 ---
Synopsis
A spider monkey named Infinity was stolen from the forest as a baby. Now it is time for her to take the jungle back. After an 7-year rehabilitation, she is ready to return to the wild. But this time she is not alone. She joins a makeshift group of orphaned monkeys and her newborn baby. Climb into the canopy life of these spider monkeys from a perspective never seen before. Filmmaker Michael Sanderson gained unprecedented access to rehabilitated spider monkeys to follow their intimate struggles and jungle acrobatics. Will mother and child survive their newfound freedom?
---
About the filmmaker
Michael Sanderson is the author of  "Return of the Spider Monkeys" which he has been developing since 2003. A unique and real story that he witnessed in first person. Michael shot, directed, produced, wrote and edited the film single-handedly. He especially learned how to climb trees to find Infinity deep in the Mayan jungle. It is time to reveal what really happened to Infinity after she was released back into the jungle.
Michael Sanderson is a strong advocate against exotic pets and the cuteness curse. His passion and determination for conservation makes him want to show the world what happens to stolen wildlife, destined to become a pet, even when saved. In this film, Michael delves deep into the problems of rehabilitating animals to return to the wild, showing where animals really belong, especially as babies. Do not expect to "want a monkey" after this film.
---
CREDITS
Producer/Director/Cinematographer/Editor
Michael Sanderson
Assistant Producer/Production Manager/Camera Assistant / Sound Recordist
Ana Luisa Santos
Aerial Cinematography
ATELES FILMS
Stock Footage
ATELES FILMS ARCHIVE
Narrators
Hayley Atwell (For National Geographic)
Susanne Grawe (For Arte German-ZDF)
---
more info:
National Geographic Wild Spain – El Regreso de la Mona Araña (Sunday 7 May 2017, 18:00)
Ateles Films would like to clarify that the Credits in the French and German version broadcast on Arte have several mistakes and do not correspond to the actual Credits approved by Ateles Films.

---
For any details or press release, please contact directly Michael J. Sanderson (michael@ateles.org) or Ana Luisa Santos (analuisantos@ateles.org). Ateles Films is not represented by any other entity. 
---
Grading by Filmmore | Distributed by Off the Fence
Save
Save
Save
Save
Save
Save
Save
Save
Save
Save
Save
Save
Save
Save
Save
Save
Save
Save
Save
Save
Save
Save
Save
Save
Save
Save
Save
Save
Save
Save
Save
Save
Save
Save
Save
Save
Save
Save
Save
Save
Save
Save
Save
Save