Ateles Stock Footage is available directly from Ateles Films* and across different online libraries:
POND5 | SHUTTERSTOCK | NATUURBEELDEN/BEELD EN GELUID | YOUTUBE
---
---

---

---
BONAIRE | CURACAO | NETHERLANDS | DRONE AERIALS
---
Ateles Films has an extensive Library* with thousands of hours of original and exclusive content in 4K to 8K including but not limited to:
Europe:

Azores: natural landscapes, Furnas, Lagoa Sete Cidades, monuments, etc.
Bulgaria: historical cites, cultural heritage cities, abandoned structures, ants, travel, transportation, etc.
radio collaring of wolf population around the Chernobyl Nuclear Reactor and its surrounding exclusion zone in Ukraine and Belarus
Georgia: UNESCO sites, cultural heritage cities, landscapes, gastronomy, diverse wildlife including jackals and birds, aerials, travel and transportation, etc.
Hungary: Budapest in the winter, snow, etc.
Netherlands:

Red foxes

**, Red Deer, Kingfishers, S

eagulls, Sea Eagles, Sanderlings, Wild bison, horses

& other native wildlife (incluidng macro and slow motion), fields of tulips, dunes, national parks and reserves, flora, fauna and cultural heritage, woods, aerials, Amsterdam, Den Haag (The Hague), Amsterdam Schiphol airport, Airplanes, National days (Dodenherdenking, Kings Day, Prinsjesdag), monuments (Peace Palace & Palaces & museums), Events (Demonstrations, Bonfire, New's Eve), dolmens, snow landscapes, etc.
Mainland Portugal: landscapes, coastal and fluvial beaches, fauna and flora, aerials, big waves, Medieval festival, UNESCO monuments and sites, cultural heritage and diversity historical cities and monuments (castles) including the cities of Lisbon (wildlife in the city), Óbidos, Tomar (Festa dos Tabuleiros), Nazaré, Conimbriga, Bragança, fires and forest, beaches, agriculture, etc.
Spain: natural landscapes, mountains, native fauna and flora, scavenging birds (Lammergeiers, Vultures) cities, insects, snow, autumn, national parks, aerials, etc.
Romania: fauna and flora, bears, wolves, sunset and sunrise, mountains, Bucharest, Brasov, Bran, winter and summer landscapes, churches, rural Romania, horses, owls, local markets and business, gastronomy and cooking, forest and woods, Fagaras Mountain, Christmas, illegal logging, etc.
Wolves in Europe

Africa:

Kenya: Elephant, baboons, samango monkeys, zebra, owls & other native wildlife, beaches, natural landscapes, safari landscapes, etc.
Senegal: Rhino, giraffes, zebra, ostrich, natural landscapes, market and city life, Goree island, lac rose, etc.
Morocco: natural landscapes, native trees, insects, illegal pet trade, local markets, etc.
Zanzibar: Zanzibar red colobus, natural landscapes, underwater reefs, etc.
Mauritius: Mauritian flying foxes, natural landscapes, aerials, botanical garden, tea plantations, water dam, etc.

North, Central and South America:

Dutch Antilles in the Caribbean: landscapes, reptiles, aerials, diverse native birds, etc.
United States: Yellowstone National Park, Wildlife in New York and Central Park, Miami, Las Vegas, San Francisco, Jackson Hole, Hollywood, etc.
Suriname including Guiana dolphins, jungle, grey-winged trumpeter bird, landscapes, Paramaribo and river, etc.
Cuba including Holguin city and landscapes, beaches, underwater, people, etc.
Guatemala: spider monkeys & other exotic wildlife, aerials, rescue center, exclusive interviews, etc.

Asia:

Sri Lanka: Natural landscapes, coastal area, wetlands, lakes, flora including trees and flowers, Wildlife including Elephants, Eagles, Crocodiles, storks, lapwings, egrets, palm squirrel, flying foxes, king fishers, wild boar, monitor Lizard; City landscapes including Colombo and wildlife in Colombo, trains, buses and city life, Protests and people, Temples, historical cities (Gale and the Dutch Fort), etc.
Thailand: Natural landscapes and National Parks, waterfalls, beaches, jungle, rain, caves, Mangrove, Wildlife including snakes, butterflies, squirrels, herons, cormorant, Macaques, birds, crab, cicada, lizards, spider and webs; City landscapes including people and temples, buddas, etc.
Ateles Stock Videos can be also seen in the following productions:
Ateles Stock Images can be also seen in the following online articles:
Contact us if you would like to receive detailed more information.
Examples of our Stock Footage. Contact us directly for the best rates.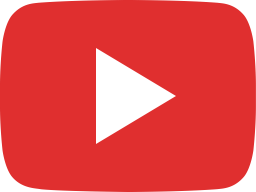 [Ateles Stock] Sea Gulls in Winter by Ateles Films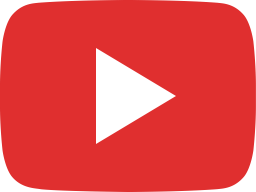 [Ateles Stock] Parakeets in front of a train by Ateles Films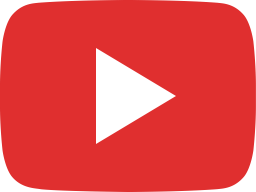 [Ateles Stock] Cormorants in Snow in front of the motorway by Ateles Films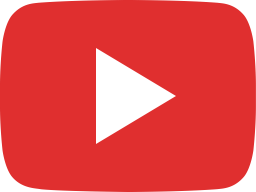 RED Reel - Kingfishers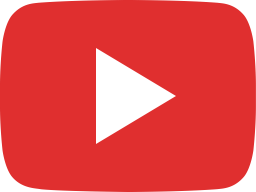 RED Reel - Sea Eagle in Super Slow Motion

---
*A search fee will be charged for all jobs. This fee may be applied toward purchase.
** Red Foxes Stock Footage: we have an extensive 4K+ library of Red Foxes rights free that is not currently in any online library. For this footage contact us directly for information and better rates.