Ateles Films started the year of 2019 with one of our "unexpected" 4k videos being shared around the world.
Why is that?
There is a tradition that is a competition between two dutch neighboring beach areas, Scheveningen and Duindorp (municipality of Den Haag), that consists of building the biggest bonfire made out of pallets on their respective beaches. When midnight strikes on the first day of 2019, both neighborhoods light their respective bonfires.
This time it was too windy, and sparks and ashes which were still on fire flew into the village of Scheveningen causing damages, panic and probably the end of a dangerous tradition.
Although the subject of the video is not something that the anyone should feel proud, Ateles Films is very proud to put Scheveningen and Den Haag in the news all over the world. It is impossible not to love this place!
A few examples of how this video went around the world on CNN, BBC, Euronews, CBS and other networks in New Zealand, Canada, Spain, Portugal, China, Taiwan, Philippines and many more.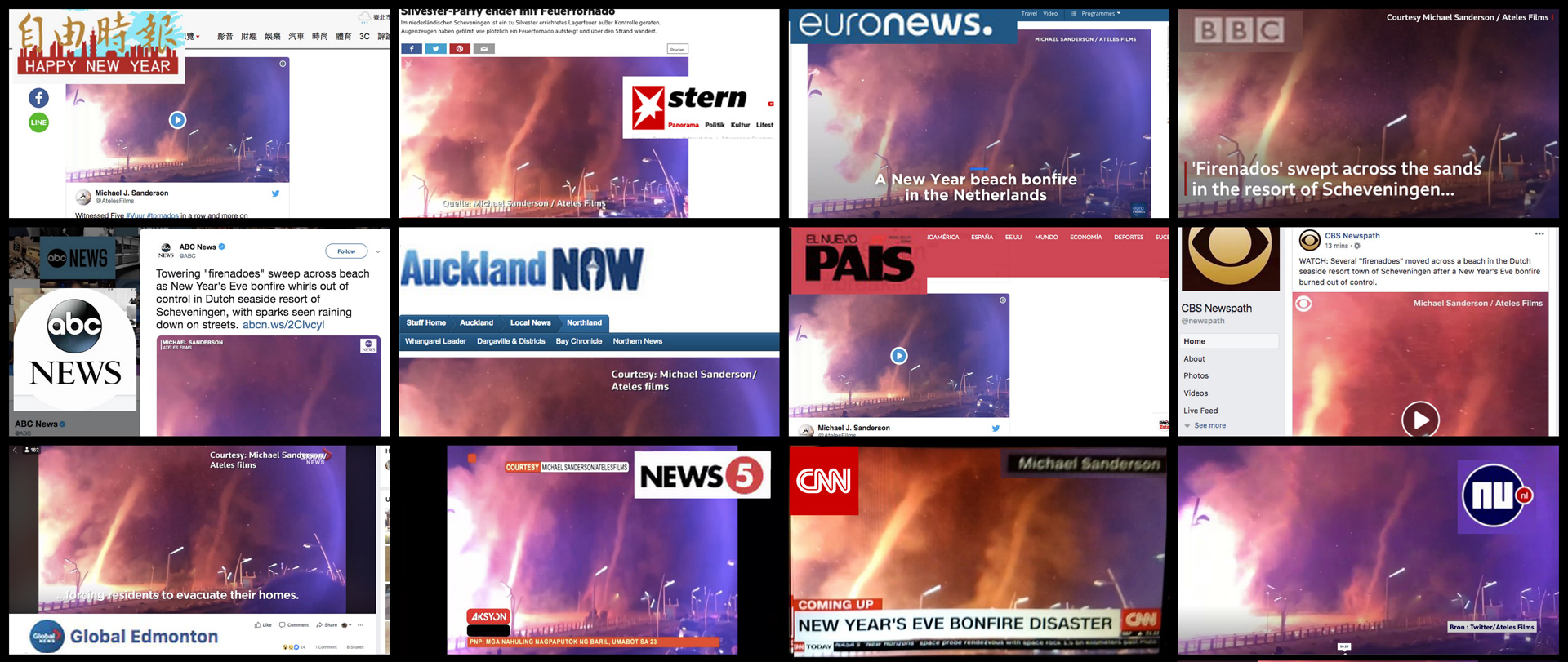 Copyright disclaimer: This video was shot and is propriety of Ateles Films/Michael Sanderson.
This video is available for licensing upon request. Please CONTACT US if you are interested.