Great news from Japan!
We are very happy to share that the Japanese version of "A Wild Fox Life" was broadcast in Japan on NHK (BS Premium) last Monday 1st of July reaching ≈ 1 million viewers.
Click here to see more about the broadcast can be seen in the official website of NHK.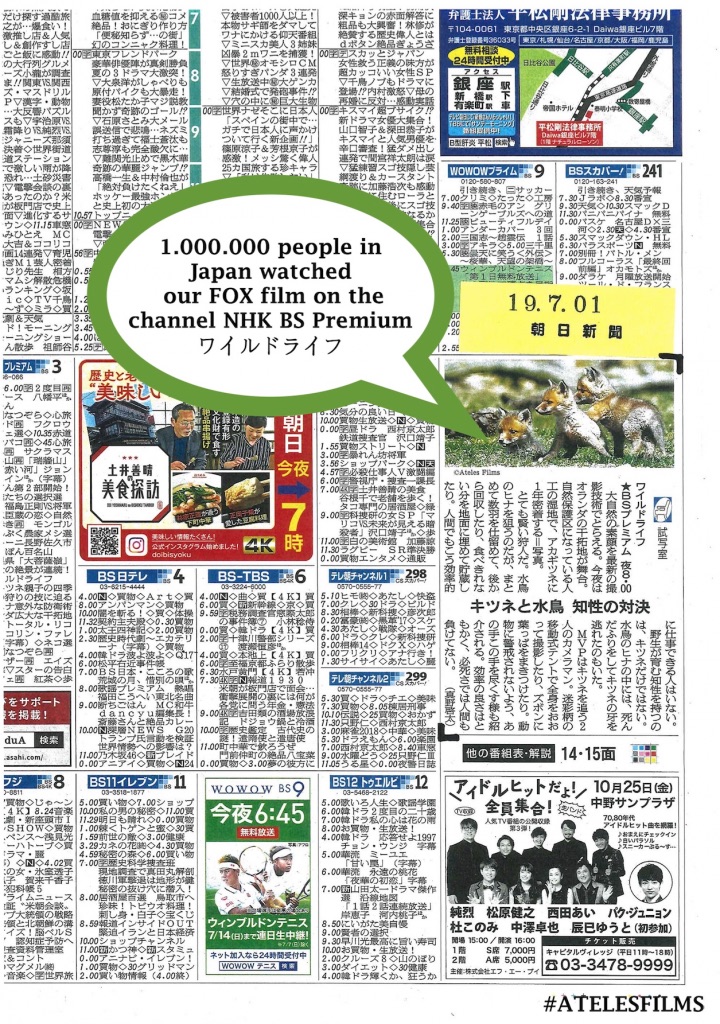 We would like also to thanks for all the reviews that we received during the premiere of our FOX Wildlife documentary in Japan.
We loved to see the pictures that were shared by our favourite audience all over the social media app.