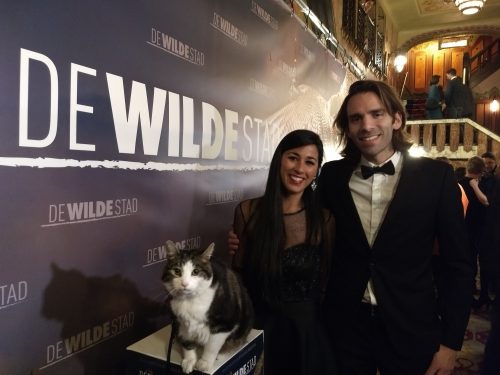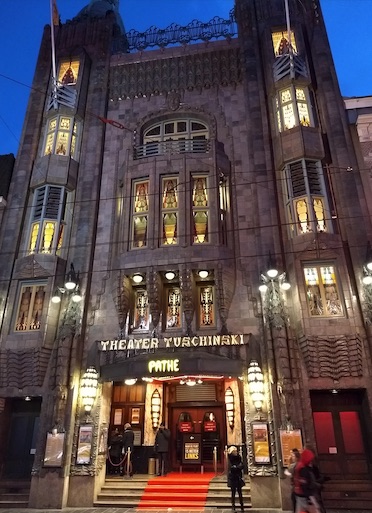 DE WILDE STAD premieres today 1st of Marh 2018 across the Netherlands in all main cinemas!
The official premiere on 26th Feb 2018 that took place at the historical cinema Tuschinski in Amsterdam, The Netherlands.
For this cinema film (84′), Michael Sanderson filmed iconic scenes of ducklings jumping of buildings, peregrine falcon hunting in high speed and the seagulls. Ana Luisa Santos featured in a scene where she buys herring after which she is attacked by seagulls.