We are proud to reveal that Michael Sanderson was Preliminary Judge for the "Visualization" category and Ana Luísa Santos was Preliminary Judge for the "Science in Nature" and "Special Consideration" categories for the Jackson Wild Festival 2019.
The festival winners will be announced at the Grand Teton Awards Gala in Jackson Hole the United States of America.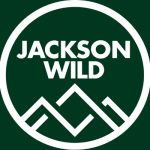 Click here to read more information about this festival and here to find the finalists!