We are very happy to share our film "Une Vie de Renarde" was broadcast in France on the channel France 5 on December, 26th, 2020 reaching ≈ HALF MILLION viewers.

Great news and thanks to all that help us to reach this achievement!!!
This fill will be available online on the official page of France Televisions until 25/01/2020!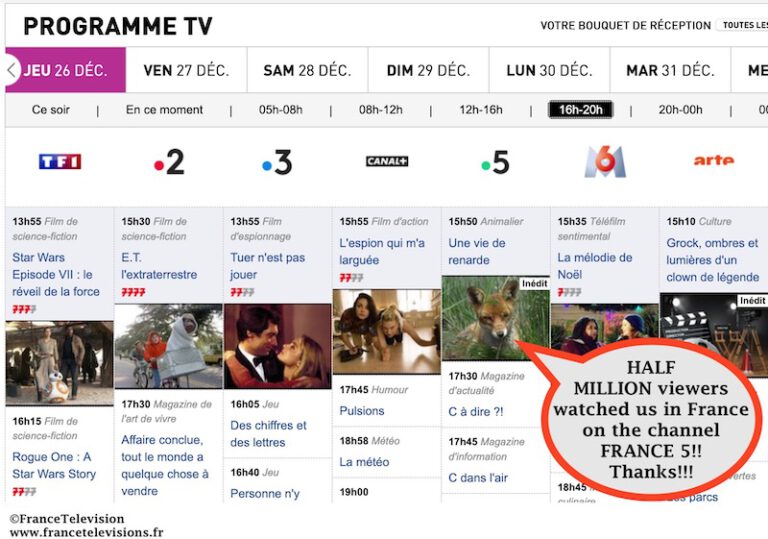 We would like also to thanks for all the reviews that we received during the European premiere of our FOX Wildlife documentary in France.
We loved to see and to receive the pictures by our audience all over the social media app.