オランダ 干拓の大地 キツネ疾走! ハイイロガンを狩る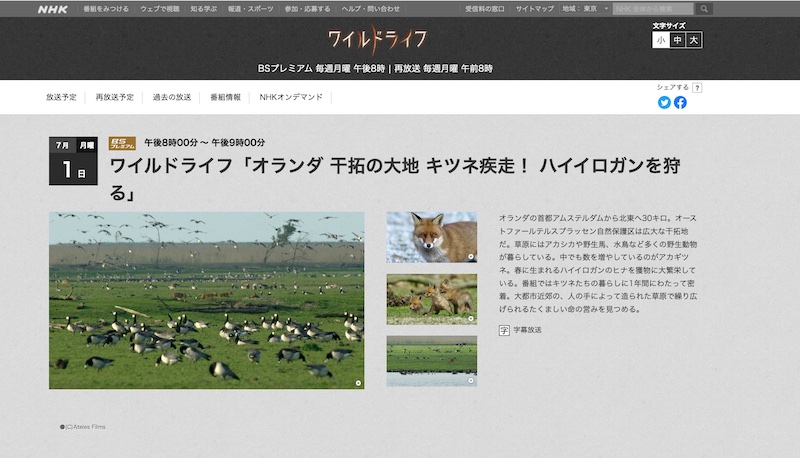 It is very exciting to finally confirm that a reversion of the "A wild fox life" will be broadcast in the Japanese channel NHK BS premium in July, 1st 2019!
This version has a different story line from the original version and it has the total length of 59 min.
Have a look in their official page to know more about it and stay stunned!