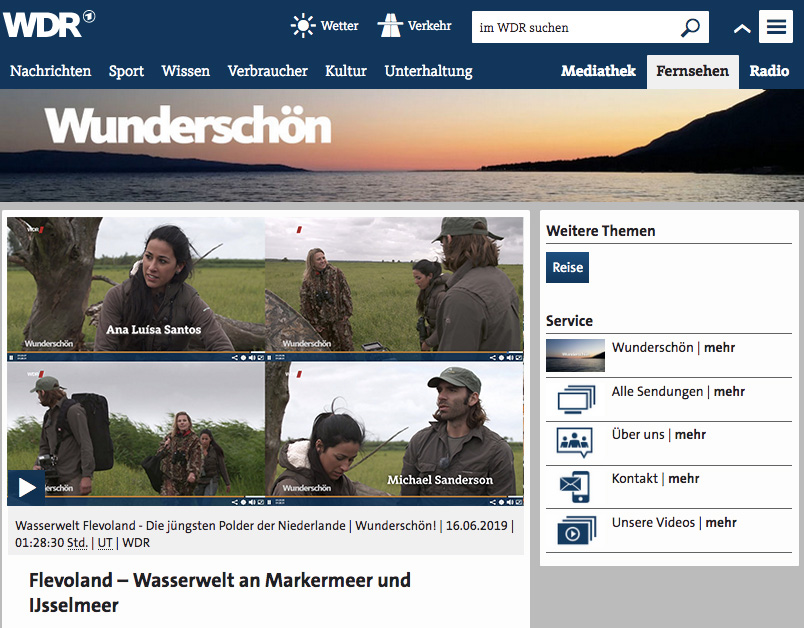 Ateles Films will feature on the TV show Wunderschön.
In the episode of this week, Flevoland – Wasserwelt an Markermeer und IJsselmeer, Ateles Films was invited to show a bit of the 'making of' during the shooting of our more recent film "A Wild Fox Life", in the Oostvaardersplassen, The Netherlands.
The Wunderschön is a travel German TV show part of the main public channel in the West of Germany, WDR.
This episode is hosted by Andrea Grießmann.
If you are in German (or near by) stay tuned on:
16. June of 2019, 20.15h – 21.45h | WDR
 23. June 2019, 04.50h – 06.20h | WDR