We are super proud to share that Ana Luisa Santos from
Ateles Films
was selected to be one of the cinematography Lab Fellows in the first year ever at Jackson Wild Summit.
This Lab is a partnership between Jackson Wild, the
American Cinematographer
(ASC) and Wildlife Society of Filmmakers. This program will be led by award-winning cinematography mentors including Paul Atkins, ASC, Stephen Lighthill, President of the ASC, and Ann Prum, Founder of Coneflower Studios.
What a great an honour and opportunity to be part of this experience!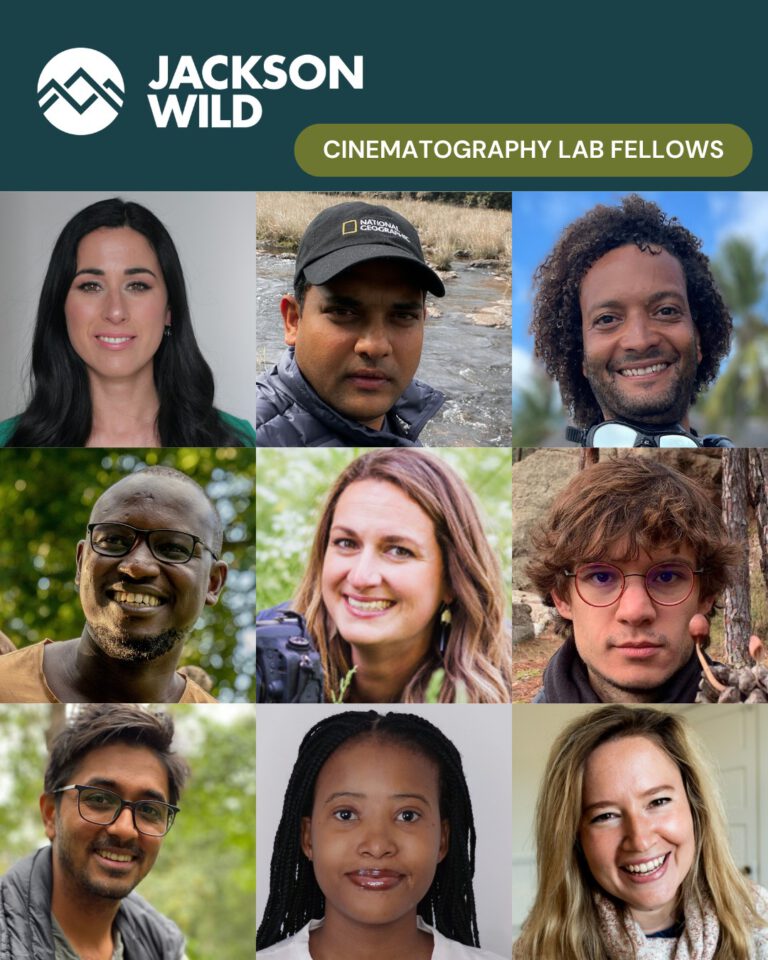 Jackson Wild, in partnership with the American Society of Cinematographers and Wildlife Society of Filmmakers, is launching this specialized programming track for experienced and established cinematographers, specifically focused on refining techniques and skill sets, at this year's Jackson Wild Summit.

Throughout the week, the Cinematography cohort will work together on a series of early morning shoots followed by group analysis and critique to share perspectives and perfect artistic skill sets using latest camera, lens and rigging gear in a unique and collaborative professional development experience with masters of the craft.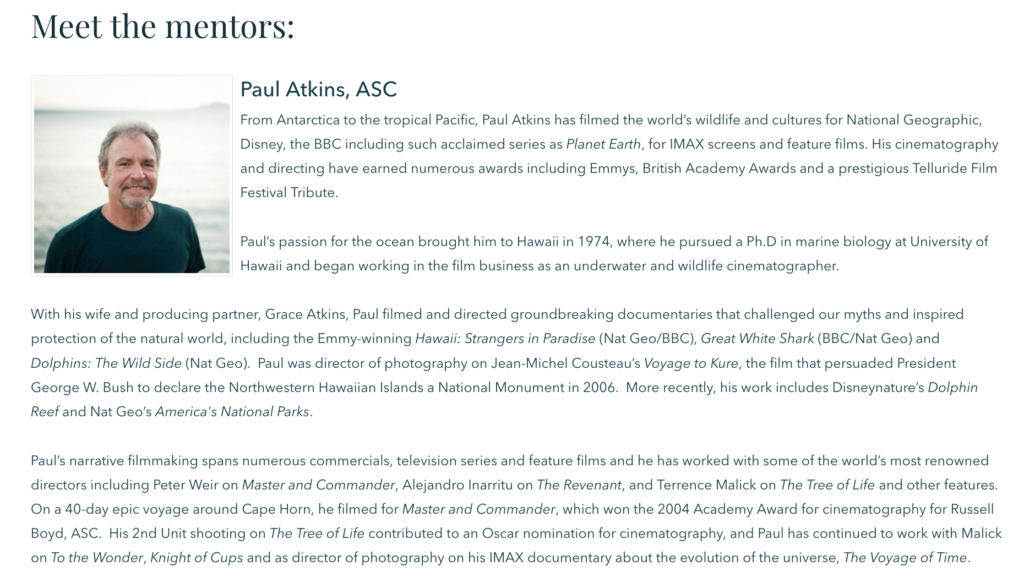 Short Bio of Ana Luisa Santos: