Today, October, 7th 2021, in the Dutch newspaper Algemeen Dagblad, AD.nl, an article was written by Dennis Jansen about Ateles Films' more recent production "Hidden Nature of Holland". This film was filmed along the coastal area of South-Holland and was broadcast in the TV Japanese end last month.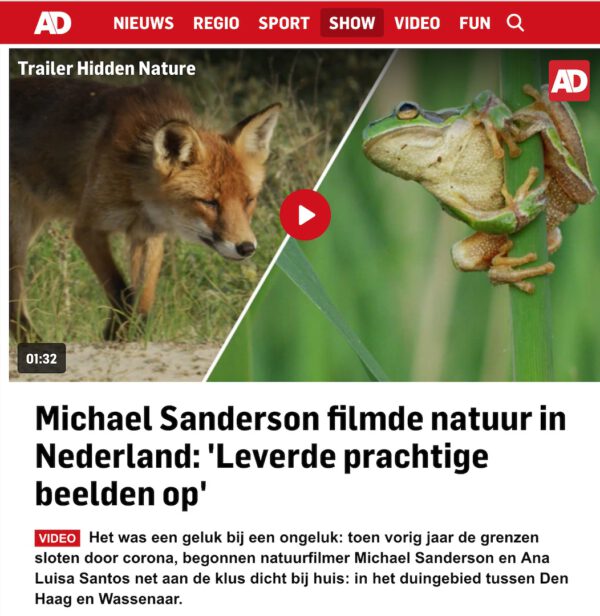 In this newspaper article, Michael Sanderson and Ana Luisa Santos talked about this project, the wildlife and about the filming for blue-chip wildlife production during the corona pandemic.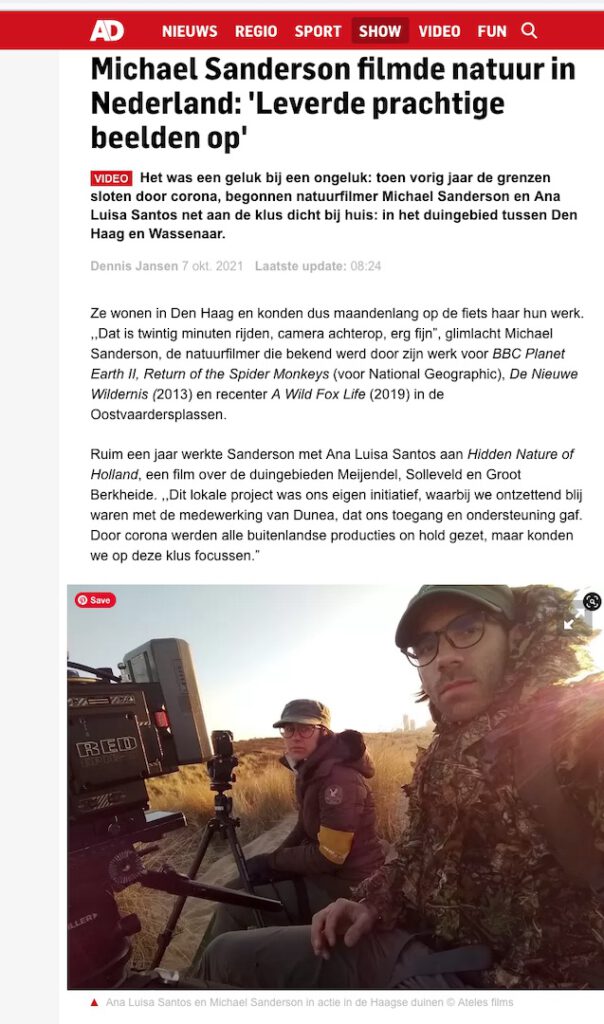 We were delight to see this article and for all the support messages that we received!
We need to thanks to our great sponsor Degreef & Partners for all the great bags and kit that we used during this production, and a big thanks to RED Digital Cinema for the support. Without these partners, our journey would had been much harder.