On July 5th, 2022 Jackson Wild featured Ateles Films' Ana Luisa Santos in their Collective Spotlight: Wild Talks, where she talks her journey to becoming a filmmaker and the challenges she faces in the field.
 The Collective is the virtual home for the Jackson Wild global storytelling community to connect, collaborate and inspire change year-round. Through ongoing mentorship, an international production database and career-building programs, the Collective provides resources for storytellers at all levels to elevate their impact and expand their opportunities.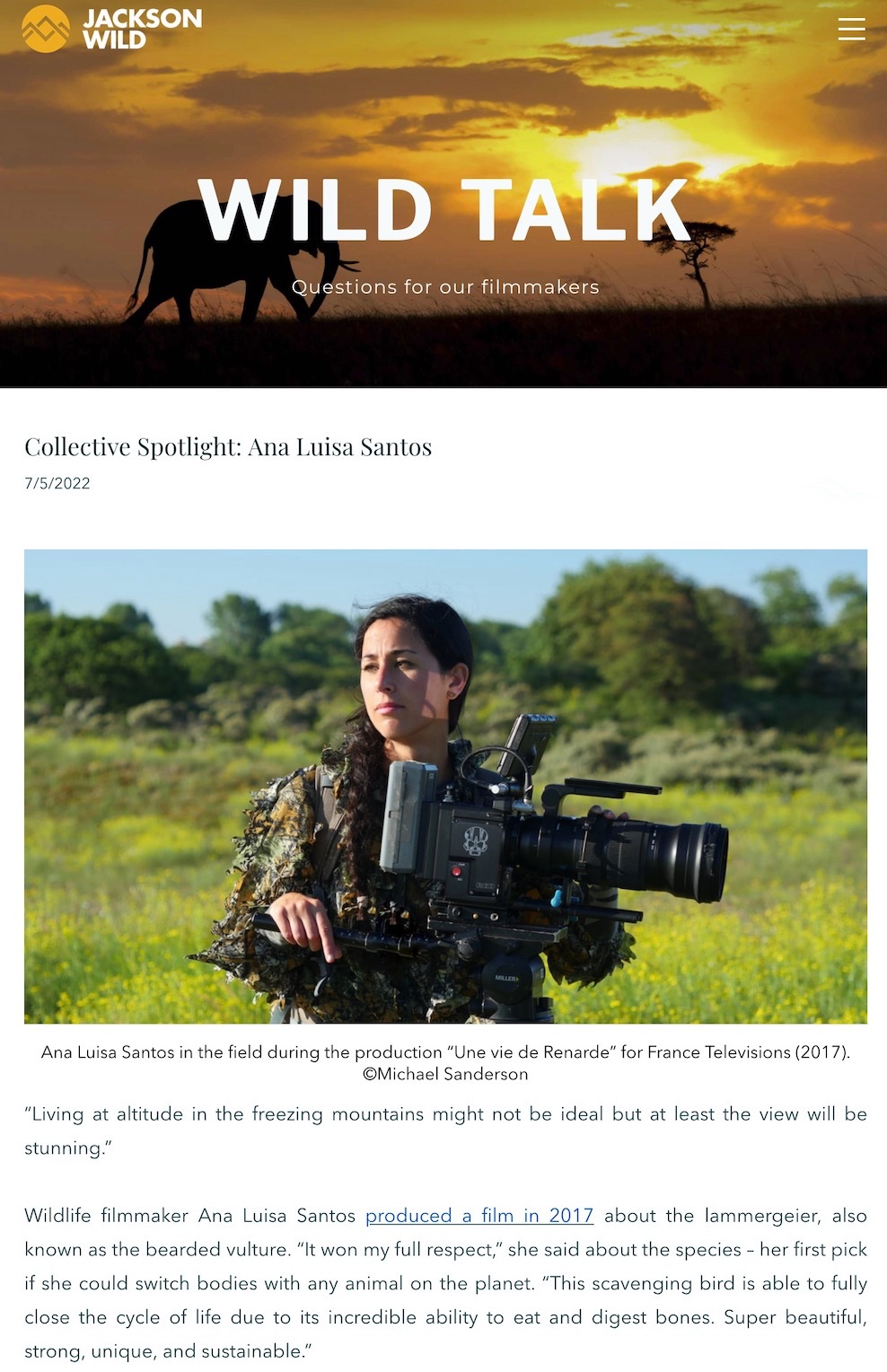 The Collective is a free and private community, and membership is approved on an individual basis. To join the community, click here to submit an application. Once approved, as a member of the Collective, you will have access to build your own profile, browse the global production database, check out the jobs/opportunities board and more!