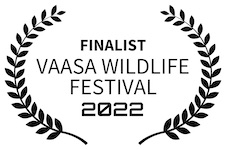 We are very happy to share that our short film Spider Monkey for Sale was selected as a finalist at the Vaasa Wildlife Festival!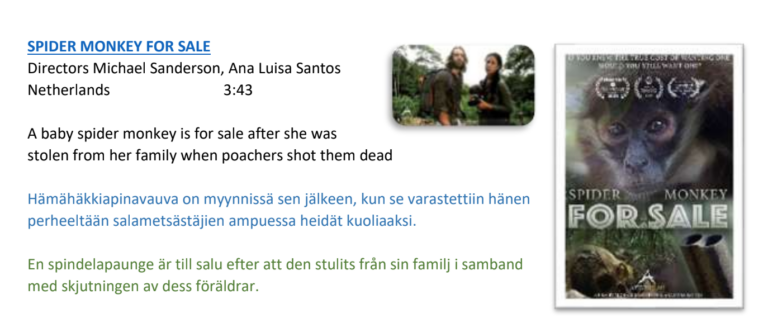 Vaasa Wildlife Festival is an international nature film festival organized in Vaasa, Finland since 2002. The Festival's themes are related to climate change, people's relationship with Nature and conservation. During the festival years, they have screened over 1300 nature films from 100 countries.
The 11th festival edition celebrates also the festival's 20 years anniversary.
The festival will take place between September 28th and October, 2nd 2022, in the city of Vaasa, in Finland.
Congratulations and good luck to all films selected!
Find more about the Festival: