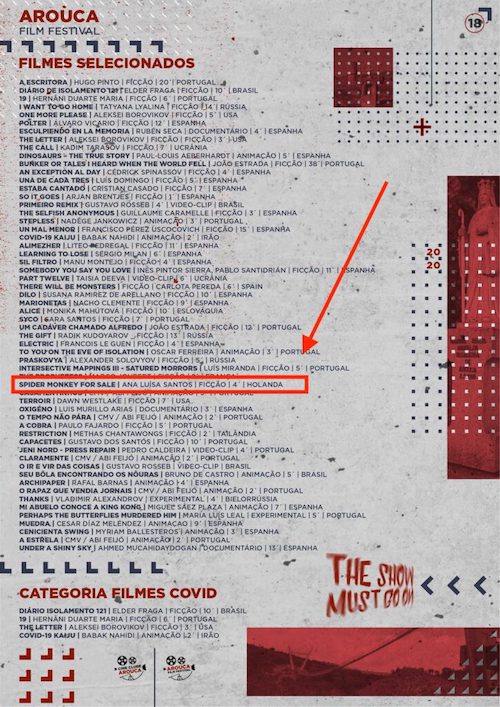 We are very happy to announce that our short Spider Monkey for Sale was official selected for the Arouca Film Festival in the category of fiction.
UPDATE: Spider Monkey for Sale was the screening that opened the Arouca Film Festival on 10th September at 21h15.
For this festival, the judge selected 58 short films for the competition different categories including Best Fiction Film, Best Documentary Film, Best Animation Film, Best Experimental Film, Best Video-clip Film, etc. The selected films will be screened in the Cine of Arouca in September 2020.
This is a very special year for the Arouca Film Festival as it will be celebrating its 18˚edition.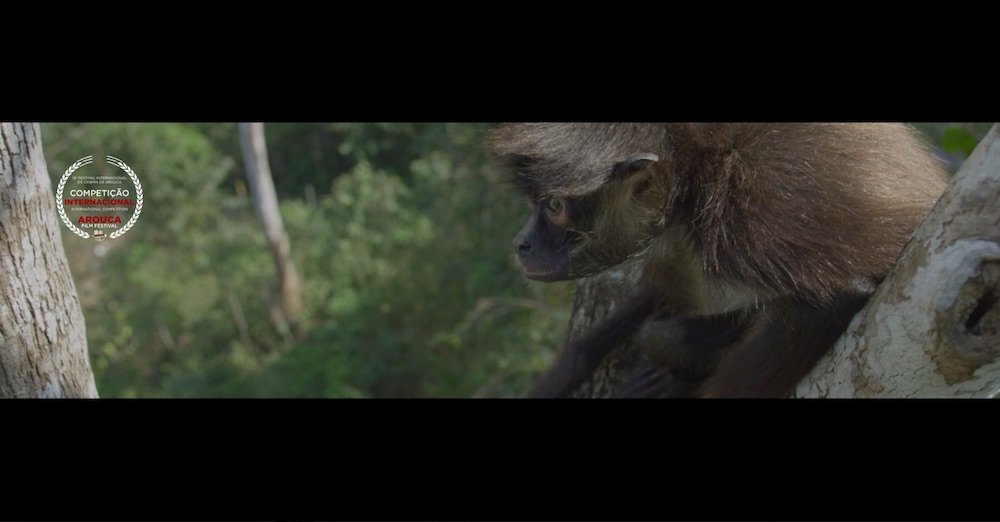 About the Festival
The Arouca Film Festival – International Film Festival of Arouca, had its first edition on February 28, 2003, in Vila de Arouca in Portugal. It is is one of the most important events in this region and a reference festival in the current cinematographic panorama. It's a unique event and a creative, dynamic and innovative project.

See more info about the festival HERE, and visit their facebook page HERE!