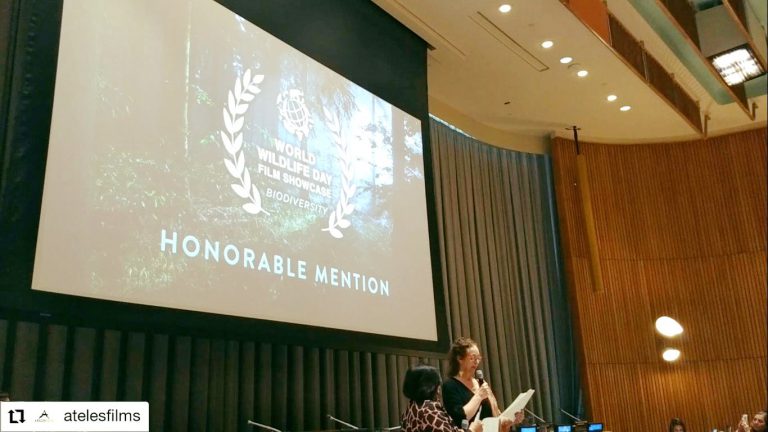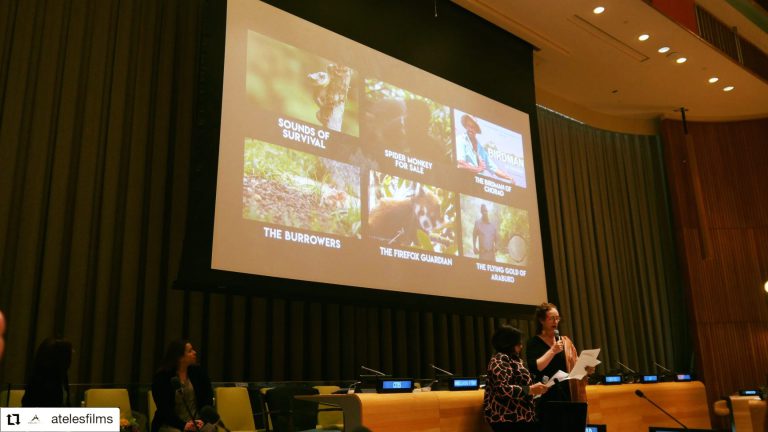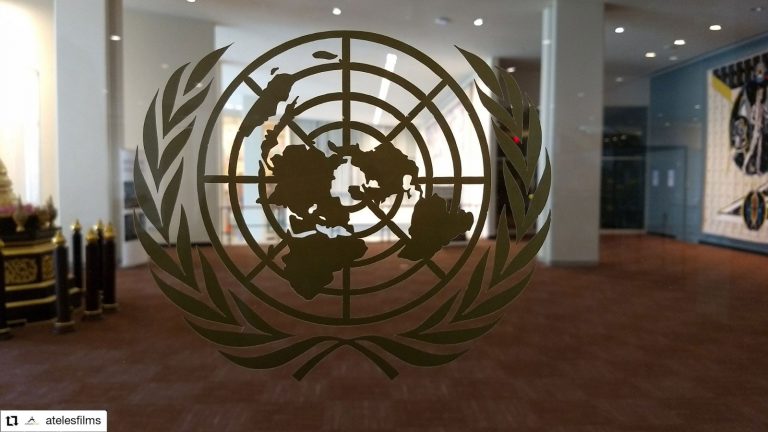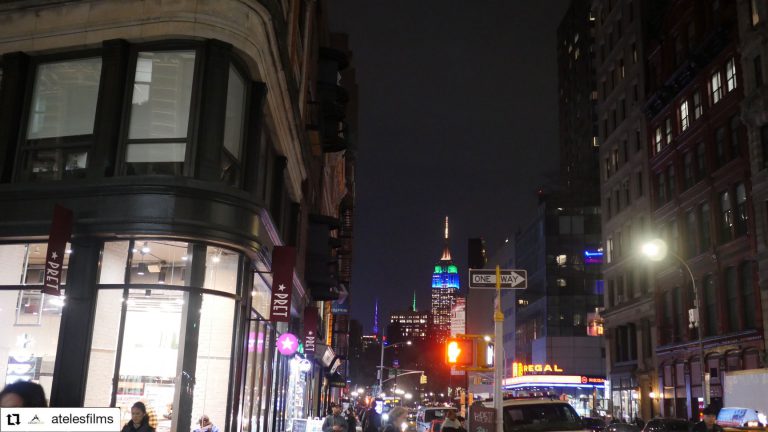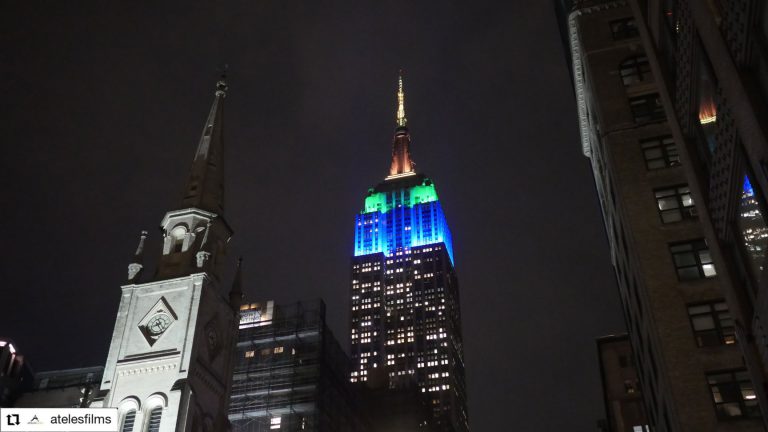 On 3rd of March 2020, Ateles Films attended the World Wildlife Day Biodiversity Film Showcase at the United Nations Headquarters in New York to receive honourable mention award for their short film Spider Monkey For Sale.
The World Wildlife Day 2020 was an amazing event with inspiring people that have been essential in communicating and raising awareness for the importance of wildlife and the environment. Both the Empire State Building and Times Squares were ambassadors for the cause with posters and special lighting shows.
A Huge thanks to all the great organisers: Jackson Wild, the Secretariat of the Convention on International Trade in Endangered Species of Wild Fauna and Flora (CITES) and the United Nations Development Programme (UNDP).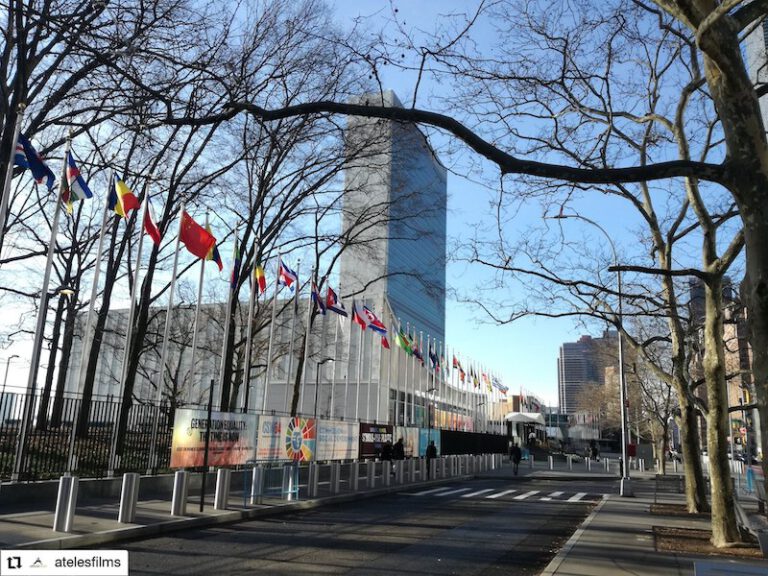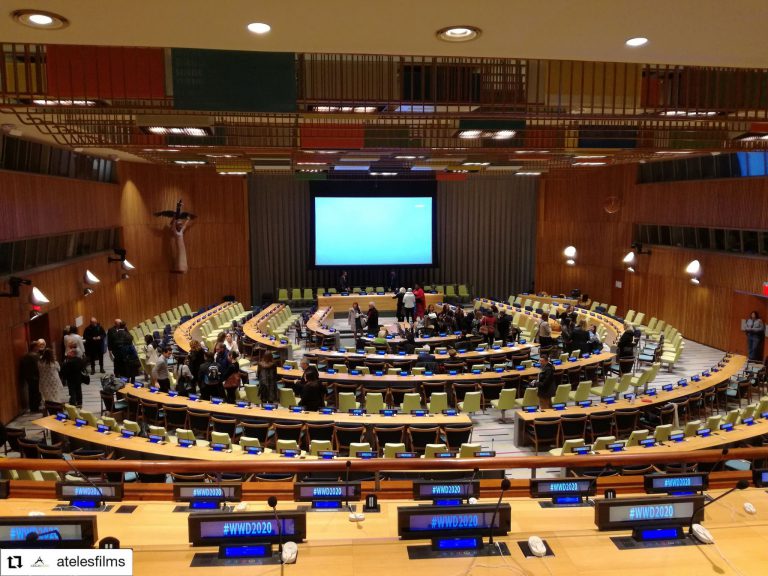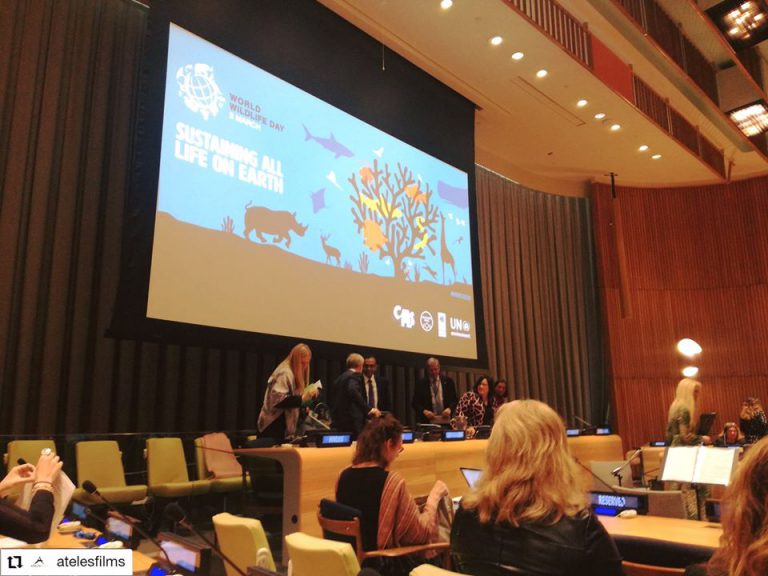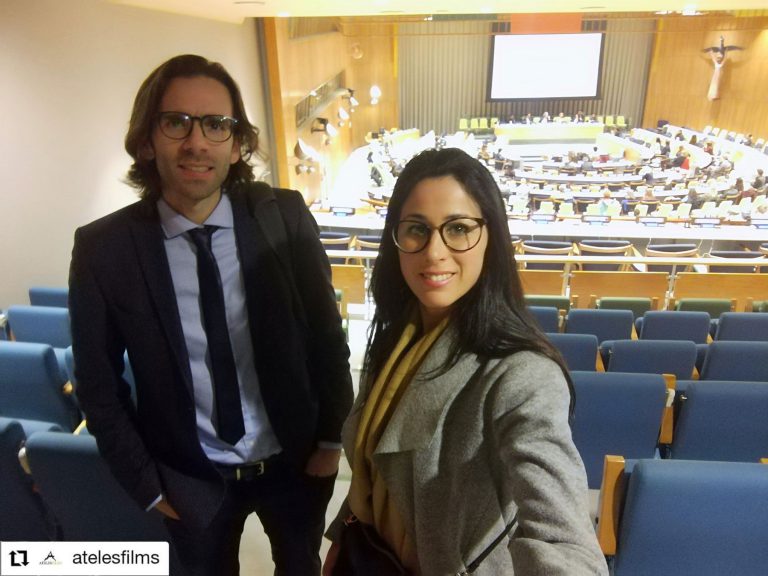 Tip: to find out more information and pictures about the World Wildlife Day on different online platforms use the hashtags: #WWD2020 #WorldWildlifeDay #Sustainingalllifeonearth